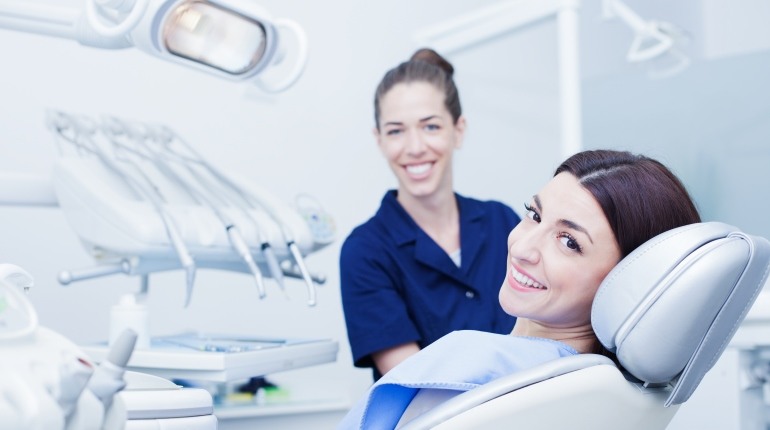 Oral and Maxillofacial Surgery
Wisdom Teeth Extractions
Your last molars, called the third molars or wisdom teeth, typically begin to come in (erupt) during the late teen years or early twenties. When they don't have room to grow in, or they're trapped in your jaw because they are tilted or rotated, they are impacted.
An impacted wisdom tooth can cause pain, infection and tooth damage
As your wisdom tooth tries to erupt at an angle, it can push on the neighboring tooth, causing pain and possibly damaging the tooth.
Food gets trapped next to the wisdom tooth, making the area a breeding ground for the bacteria that cause decay and periodontal (gum) disease.
An infection may develop around the impacted tooth, and this infection can spread into the face and jaw.
Your jaw may become painful and the surrounding gums may swell and become tender.
A fluid-filled sac called a cyst may develop around the impacted tooth; this can destroy a great deal of jaw bone.
Early removal can prevent problems.You can avoid the pain and possible damaging effects of an impacted wisdom tooth by having it removed early, before its roots are fully developed. We can monitor the development of your wisdom teeth with x-rays, and remove them as soon as we determine they will likely cause difficulties.
Bone Grafting
Implants
A dental implant is a small man-made titanium screw that serves as the replacement for the root portion of a missing natural tooth. The implant is placed in the bone of the upper or lower jaw and allowed to integrate with the bone and serve as an anchor for the replacement tooth. Dental implants can be used to replace a single lost tooth or many missing teeth. Implant-supported replacement teeth look, feel and function like natural teeth. Dental implants preserve the integrity of the jawbone and reduce the inconvenience associated with tooth loss.
Implant is a very good option for anyone who is missing one or more of their teeth due to injury, disease or decay. If one, a few or all teeth are missing, dental implants in conjunction with a crown or bridge can replace those teeth. Occasionally, older patient express concern that their age may prevent them from enjoying the benefits that dental implant offer. However, health is more of a deterring factor than age. If you are healthy enough to have a tooth extracted, you are probably healthy enough to receive dental implants. Your dentist will determine if you are a candidate for dental implants after a careful evaluation of your dental and medical history.